Superb Next Generation NEW Ford Ranger 2023+
The next generation of Ford Ranger was launched last year and dealers started taking orders for the Wildtrak models at the beginning of September 2022.
This is an exciting development not just for the UK Pickup market, but for us at Eagle 4×4 too!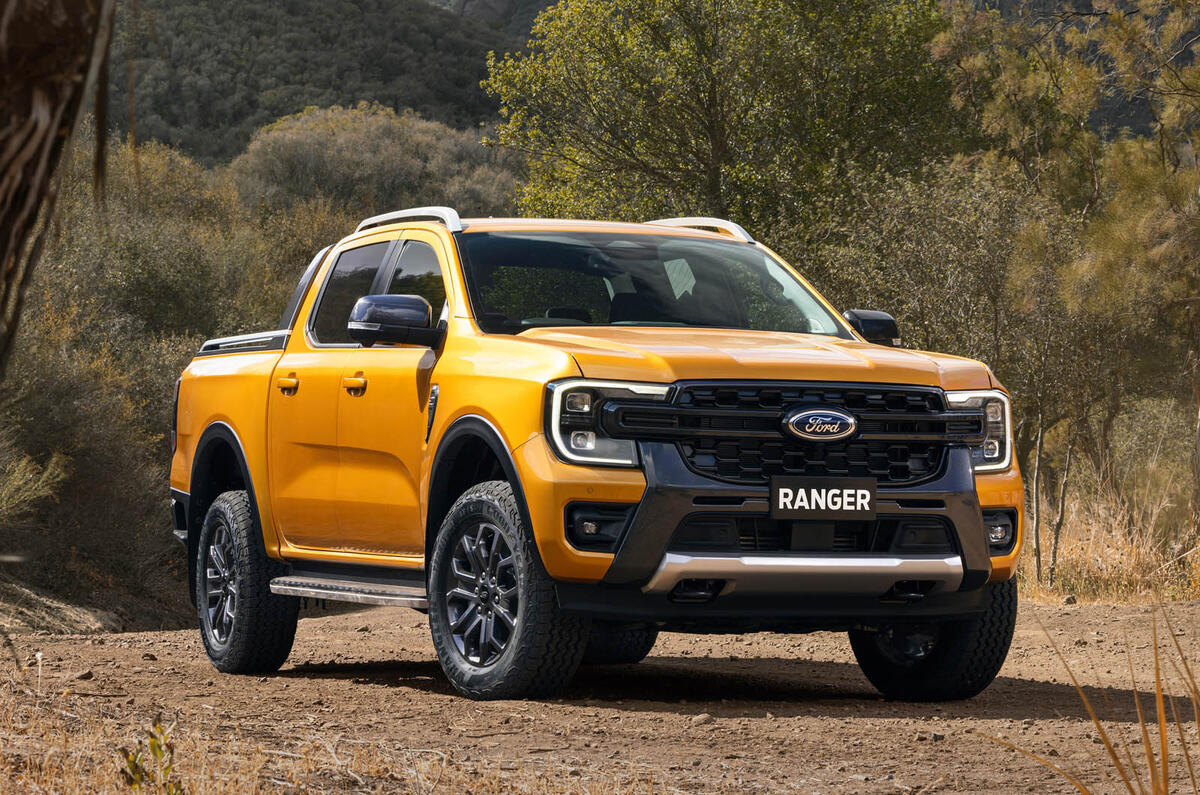 We're already developing a whole new range of accessories for the NEW Ford Ranger including:
New 2023 Ford Ranger Hardtops
New 2023 Ford Ranger Roller Shutters
New 2023 Ford Ranger Tonneau Covers
New 2023 Ford Ranger Floor mats
New 2023 Ford Ranger Storage boxes
New 2023 Ford Ranger Roof Rails
New 2023 Ford Ranger Lighting
New 2023 Ford Ranger Body kits
New 2023 Ford Ranger Bumpers
New 2023 Ford Ranger Grilles
New 2023 Ford Ranger Lift kits
New 2023 Ford Ranger Wind deflectors
New 2023 Ford Ranger Bonnet guards
Much, much more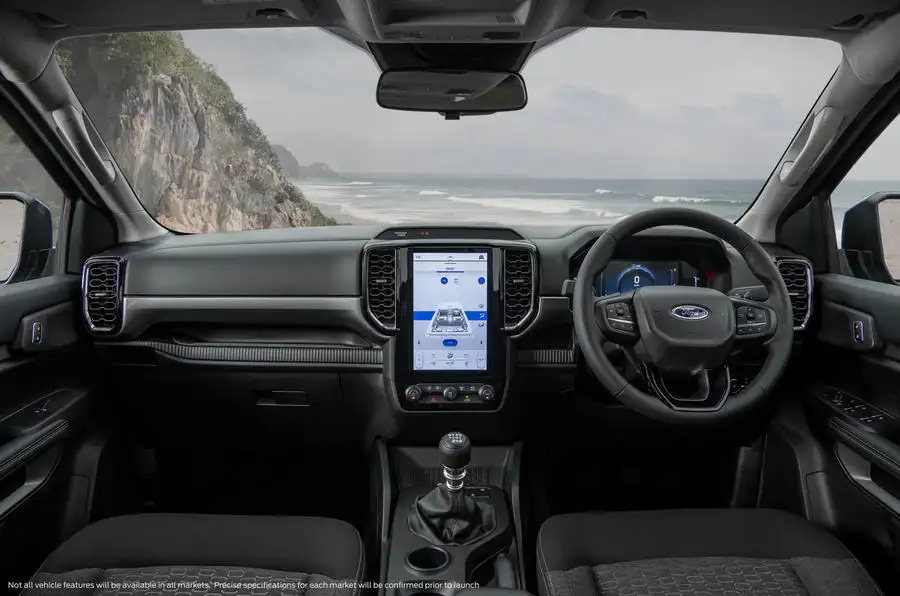 We'll always post our latest products first on our Facebook Page, so why not head on over there and click the 'Like' button. This way you will get notifications as soon as we have new products available for the NEW Ford Ranger 2023. You can visit the page by clicking here
NEW 2023 Ford Ranger UK Owners Group
We also strongly recommend this Facebook User Group for UK owners of the NEW Ford Ranger. It is set to become a hive of information and discussion about the new vehicle. New products from an array of suppliers will be posted, discussed and critiqued in an unbiased forum. You can join the page by visiting CLICKING HERE
For more information about the New Ford Ranger why not visit these sites:
Update: Prices for the New Ranger Wildtrak have been announced today (Sept 1st 2022) and they start at £39,350 + VAT for the 2.0L version and £40,750 + VAT for the superb 3.0L V6 Diesel.
---
Extract from an article by Select Car Leasing:
Following the design lead of its American sibling, the larger F-150, the new Ranger gets distinctive C-clamp headlights and a revised grille – the latter will gain separate designs depending on the model, so expect chrome for the Limited model and gloss black for the Wildtrak. A strong shoulder has been added to give the impression of strength, with bolder wheel arches and new wheels finishing off the look.
It's grown up slightly, too, being 50mm longer and 50mm wider than the current model. The cabin and load box remain the same size, although Ford has managed to eke out a little more room for passengers.
It's the passengers that will benefit from the biggest change. The completely new cabin clad in soft-touch materials is more car-like than ever before, with a huge touchscreen infotainment centre (up to 12.0-inches on high-specification models) dominating the dashboard.
This Tesla-like panel has allowed Ford to move many functions to the screen, freeing up space in the front for enhanced storage and a more comfortable ride. Essential controls, such as heating and audio volume, remain available on physical knobs to ensure that they're easy to use when bouncing across rough terrain.
The screen can help then, too. The new software allows the driver to monitor the driveline, steering angle, vehicle pitch and roll angles in real-time, giving a confidence boost when the going gets really tough. A 360-degree camera also makes avoiding obstacles such as sharp rocks easier, as well as allowing for more mundane tasks, such as parking in the supermarket, to be carried out without effort.
The off-road ability has been improved a little, with the longer wheelbase providing a steeper approach angle at the front, while the suspension has been revised to allow for more movement and control.
Power will come from the existing range of 2.0-litre diesel engines, with power outputs up to 213hp. The higher-power models balance torque with reasonable fuel economy, but the lower models move the needle towards frugality. However, with 420Nm of torque, they're still more than capable of climbing a mountain or towing 3.5-tonnes.
Practical touches for those using their pickup truck as a working tool include a step integrated into the rear bumper, giving easier access to the load box. A cargo management system designed with dividers to hold various sized items – like timber or toolboxes – allows owners to create smaller compartments to store objects, while the tailgate can also double as a mobile workbench with an integrated ruler and clamp pockets to measure, grip and cut building materials. LED lighting under the left- and right-hand rails provides light for finishing up jobs in low light or finding things in the cargo box at night.
Jim Farley, president and chief executive officer, Ford Motor Company said:
"With Ranger, we've had a big extended family for decades.
This truck has always been a trusted partner to small business owners, farmers, families, adventurers, commercial fleets and so many more in more than 180 markets around the world. And with the new Ranger, this is our moment to deliver. Not just a product our customers will love, but an always-on experience that will help us build strong and lasting relationships with them. This is the midsize truck people will want to own and experience."